Today I'm posting another (mildly adjusted for this blog's purpose) speech which I held at the Spring Conference of the Welsh LibDem in Swansea a few weeks ago,
I previously posted a video of John Major about the right to speak up.
I go one step further and call it a need to speak up.
We need to be the continuous loud voice of reason in the over-emotional Brexit debate.
Populists and some very mis-informed people shout at us for doing so, call us undemocratic and enemies of the people's will.
I respectfully disagree. Voters didn't know what they were voting for.  I recall a great video on Facebook that showed Farage saying "Would it really be so bad if we were like Norway?" and the video showed Dan Hannan saying: "Absolutely nobody is talking about threatening our place in the Single Market"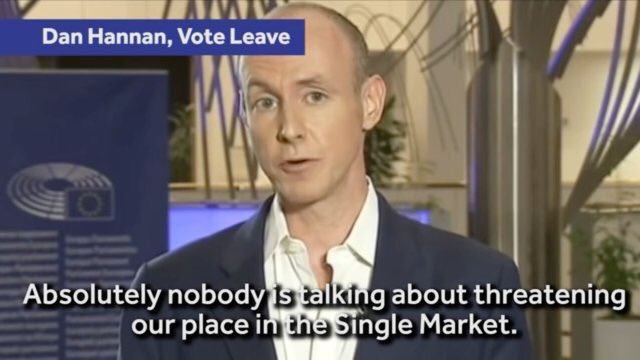 Yet, this is exactly what is happening now: No access to the Single Market and not the slightest hint of a discussion of a 'Norway-like' solution for the UK.
We get a HARD BREXIT for which our unelected, blatantly incompetent and helpless PM Mayhem has no mandate, not even from the Brexiteers. Who's undemocratic now?
There is no evidence to suggest success for Mayhem's utopian  ideas of a global Britain, a Britain that just got a lot less global.
Economists laugh at her bold statement that no deal is better than a bad deal. It is the most deluded thing she has said yet.
Parliament and the House of Lords, as safeguards of our democracy, need to be involved to limit the damage on the Uk economy, and especially the damaging impact it will have on Wales.
We need to keep talking and make people re-consider the selfharming action of a hard Brexit. We must not be bullied into silence against reason.
I;m proud to report that the Welsh LibDems supported a motion that included the continued inclusion of parliament and the British public in the process.
PS:  remember those lies: