I held one of my first political speeches last month at the Welsh LibDem Conference in Swansea to support a motion that will seek to introduce deposit returns for plastic and other one-way containers.
I know for many this sounds like just another complication to their busy life but I believe the evidence about the damage cuased by the huge amounts of plastics found in the Oceans (including in its wildlife and even animal bodies) is overwhelming.
It's hard work but essential to change people's behaviour. Introducing a fee for plastic bags in supermarkets a few years back has achieved such a behavioural change and many shoppers now re-use these bags. Production of these bags has dropped dramatically.
Are we doing too much and alienate people?
Over twenty years ago I campaigned for a better recycling system in Bavaria, supporting a plebiscite that was then labelled "utopian" by its opponents.
Let me tell you that recycling in Bavaria today exceeds by far the at the time rejected initiative's proposals.
In times like these, where Trump declares climate change a fabrication, it is more important than ever to speak up and stand up for the environment. We only have one planet and that planet needs us.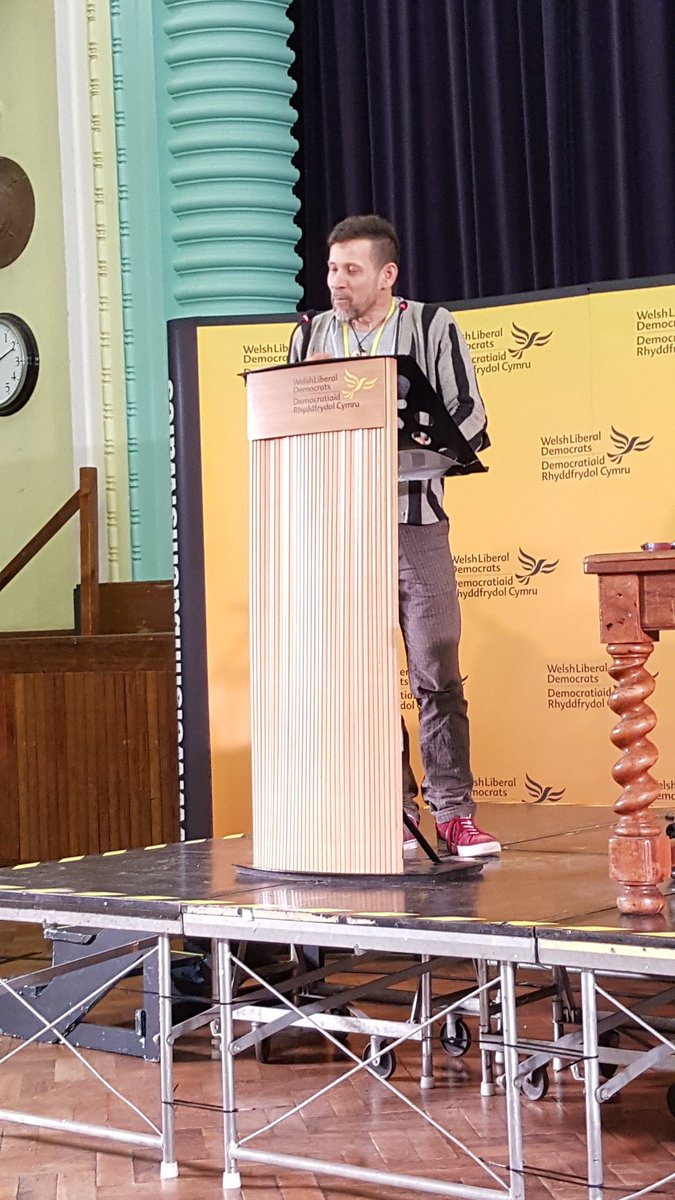 German-born Christoph Fisher says the @WelshLibDems "eliminate the need for a Green Party" #WLDConf17
"We need to carry on and stand up because our planet needs us" says Mr Fisher #WLDConf17